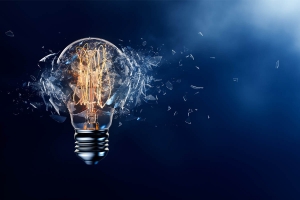 "Energy tomorrow": The most important questions in focus
TPA is inviting again to Energy Tomorrow 2020. For the 9th time, the annual information event on the topic of energy will take place in Vienna.
What are the key trends in energy supply? Why do we need a real revolution instead of the gentle energy transition? And how can artificial intelligence and big data help to reduce energy consumption and relieve the climate? These and other decisive questions about the future of energy supply are the focus of this year's edition of "Energy Tomorrow".
For financiers of energy projects, developers and operators of alternative energy power plants or decision-makers in the field of electro mobility, "Energy Tomorrow" has established itself as a must-attend event, providing many new insights and successfully networking to the participants. But also representatives and actors of the manufacturing industry and the real estate industry profit from exciting lecturers and new findings.
With the 9th edition of this event, TPA is again providing important impulses to the public debate around the energy transition and its implementation. With "Energy Tomorrow" a platform was created to provide interesting food for thought and out of the box perspectives. Further, the event enables a concrete exchange of experience across industries.
Energy Tomorrow 2020
The next Energy Tomorrow event powered by TPA will take place April, 2020.