12. July 2021 |
Reading Time: 1 Min
SAVE THE DATE: 8. September 2021
Admission from 08:00 am
Welcome at 09:00 am
Exciting presentations from 09:00 –1:00 pm
Get-together from 1:00 pm
Green & Sustainable events
The Energy Tomorrow event will be planned and executed in a sustainable/green way. We aim to organise the event according
to the criteria of the Austrian Eco-label for Green Meetings.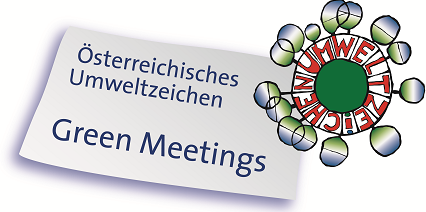 With this in mind, we cordially invite you to make your journey to the event on September 8th as green/sustainable as possible. Use public transportation (Wiener Linien) to get to Palais Niederösterreich at Herrengasse 13, 1010 Vienna.
Palais Niederösterreich can be reached quickly by public transport from the major Vienna train stations as well as from within the city: The "Herrengasse" station of subway line 3 as well as bus lines 1A and 2A are in the immediate vicinity. If you want to arrive by bike,
there are enough bike racks in the courtyard.
Stay Up-to-Date and visit our event page on LinkedIn!
We are already looking forward to your registration!
SAVE THE DATE: 8. September 2021
The event is free of charge, but the number of places is limited. All German presentations will be translated simultaneously into English.
COVID-19: The organisation will ensure the safe conduct of the event in accordance with the current valid regulation
SavetheDate_TPA_ET_2021_Link_en