10. June 2020 |
Reading Time: 2 Min
Traditional Fossil Fuels &  Renewable Energy 
Political Overview & Business
Engineering & Technology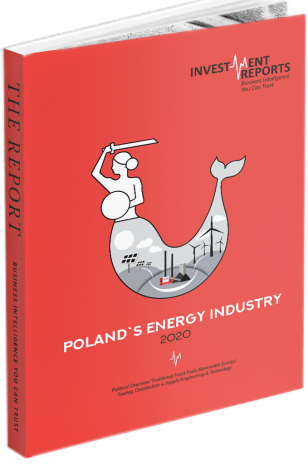 The year 2020 has seen a real boom in big photovoltaic projects, in addition to the already growing onshore wind, and then soon to become reality offshore wind. At the same time Poland is the largest coal producer in Europe and exactly how to implement a just economic and social transition away from it in the interest of cleaner air is the million dollar question.
COVID-19 pandemic effects on the energy industry
Given that this report is launched midway through the auspicious year 2020, when the world turned upside down courtesy of the COVID-19 pandemic, the impact of the virus on the industry is also explored. It is undoubtedly a time of remembering our priorities and that business, energy, and human well-being ultimately can and must join hands.
TPA expert's article: Polish RES prospects
The new 2020 edition of the report 'Poland's Energy Industry' is published by Investment Reports. Among many well-known energy experts also Wojciech Sztuba, TPA partner in Poland, wrote an article in the report:
Polish RES prospects in the aftermath of Europe's largest Auction.
The RES market in Poland seems to be recovering after what have been hard to bear years of slowdown and stagnation. The main two renewable technologies showing the largest expansion potential – namely onshore wind and large scale PV – have been, until recently, discriminated against in the auction support scheme that has been in place since 2016. Yet in 2018 the urgency of catching up with energy generation mix requirements agreed upon with the EU reverted this trend, and the first auction in the joint basket for wind onshore and PV installations of over 1 MW was tendered.