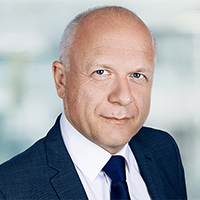 He began his career as a journalist, followed by almost a decade spent working for the Austrian Ministry for Agriculture in Bucharest.
As a consultant he has worked for the World Bank, later becoming specialised in EU and nationally funded projects in Romania. With a focus on production and alternative energy, he has been involved in projects in all sectors of the economy, which has seen him work with both international and Romanian companies.
Topic:
Renewable Energy (Part 2) | How is the EU going to finance renewable energy projects?